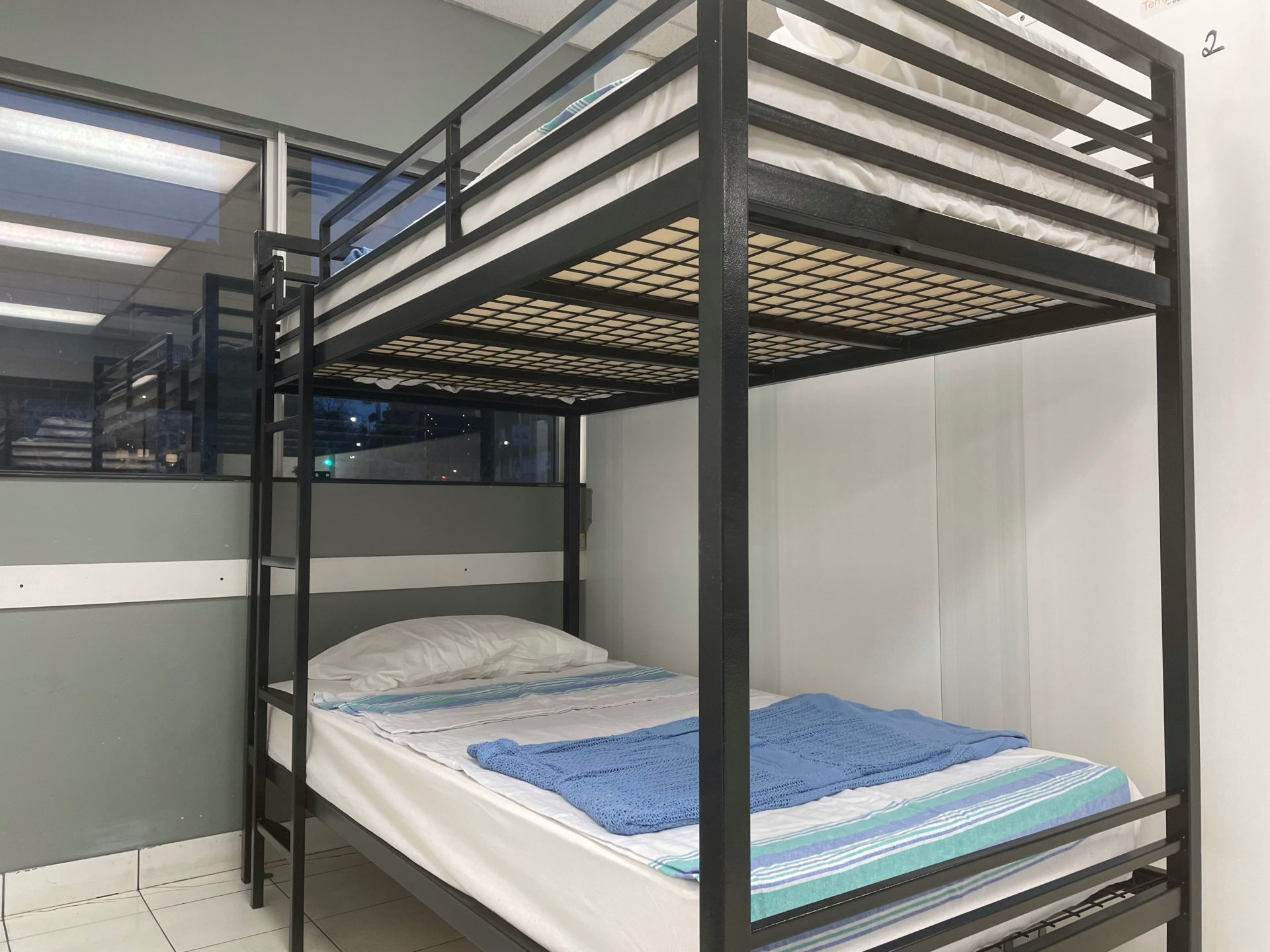 Shelter Support for Individuals and Families Experiencing Homelessness
Our Shelter Support programs provide individuals and families experiencing homelessness with a shelter bed and access to basic needs such as meals, hygiene items, and showers.
Emergency

Overnight Shelter

The Emergency Overnight Shelter, previously known as the Warming Centre, provides individuals experiencing homelessness an opportunity for a warm meal, shower, and overnight shelter. The Emergency Overnight Shelter, located at 23 Gordon St., accommodates up to 27 people, including one bed dedicated to the safe bed program, on a first-come, first-served basis. The Overnight Emergency Shelter is open from 8:00 PM to 8:00 AM, seven nights a week.

This program is supported by our Diversion team, Housing Stability workers, and Housing Focused Outreach workers.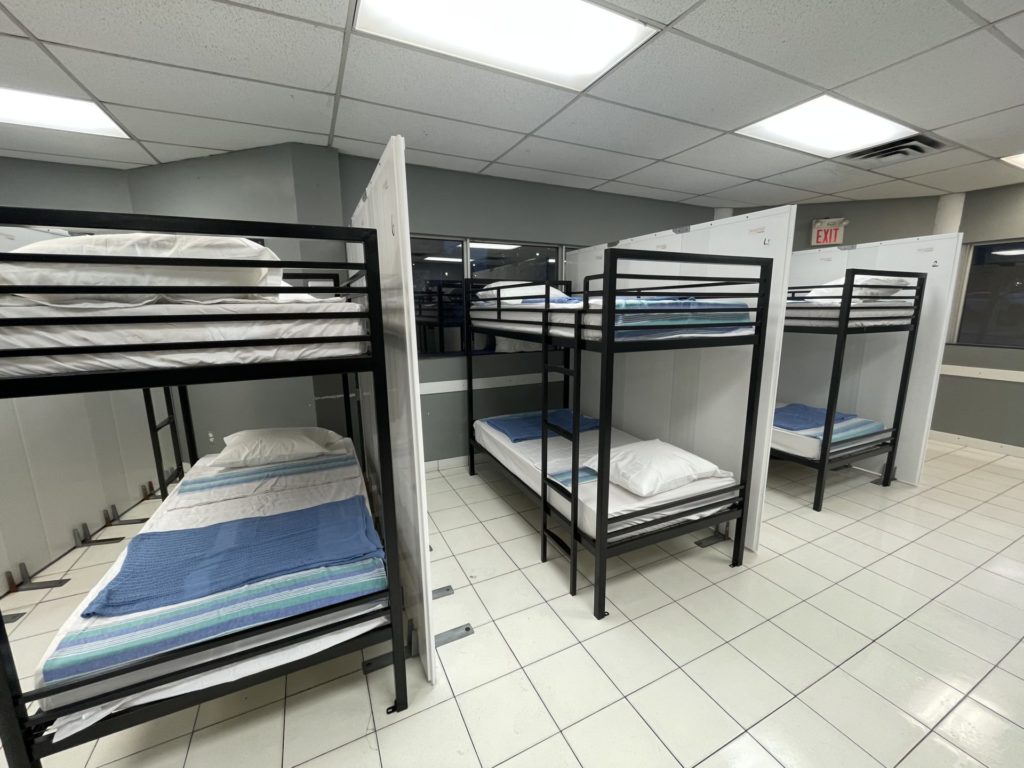 24/7

Supportive Shelter

The 24/7 Supportive Shelter is a temporary accommodation pilot project that supports approximately 40 people who are experiencing homelessness. Stepping Stone works in collaboration with community organizations to deliver mental health, addiction, and medical support to individuals staying at the shelter.

The focus of the 24/7 Supportive Shelter is to provide access to food, showers, nursing, harm reduction, and court support. Individuals have their own rooms, common space, etc. Our support team – which includes shelter support and housing stability staff, are on site 24/7 to support residents and help them achieve their housing goals.